Dirt or Us has expanded to the greater
Keene NH area!
Known for its commercial cleaning service specializing in banks and offices in the Merrimac Valley Area since 1986, Dirt or Us is Pleased to announce they are now also able to provide a wide variety of new services to the Greater Keene Area as well!
If you are looking for a commercial cleaning service able to provide basement or attic clean outs and general cleaning services or simply looking for some light landscaping or snow plowing, Dirt or Us is able to do it all at reasonable rates and at level of quality unsurpassed by others in the area.
The complete list of addittional services provided Specifically to the Greater Keene NH Area are as follows:
Cleaning Services
Basement or Attic cleanouts
General cleaning services between tenants for apartment owners
Vacant home cleaning prior to a new sale or after a move out
Seasonal Services
Lawn maintenance to include;
Light landscaping
Mulching
Planting of flowers, shrubs and small trees
Spring and fall cleanups
Snow plowing
Handyman Services
Light plumbing
Light electrical
Light carpentry
General repairs
Specialty Services
Mobile home and manufactured home skirting repairs and/or replacement
Power washing
Whatever your need, whether you're located in the Merrimac Valley Area or Cheshire County, Dirt or Us is able to provide prompt and professional services with a smile. We offer free estimates and look forward to being of service to you!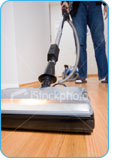 For more information please call 1-800-287-5954 or locally in Cheshire County at 603-239-9922.
Dirt or Us, Inc.
Cleaning Service and Property Maintenance
Serving the Greater Keene NH Area
Dirt or Us, Inc.
Commercial Cleaning Service
Of the Greater Merrimack Valley